Dance is your pulse, your heartbeat, your breathing. It's the rhythym of your life. Its the expression in time and movement, in happiness, joy, sadness and envy.
So, I think I would say, enjoy the process of learning to dance. The process of our profession, and not its final achievement, is the heart and soul of dance.
This wondrous miracle did Love devise For dancing is love's proper exercise.
Ballet technique is arbitrary and very difficult. It never becomes easy - it becomes possible.
To dance is to be out of yourself. Larger, more beautiful, more powerful. This is power, it is glory on earth and it is yours for the taking.
Toe dancing is a dandy attention getter, second only to screaming.
The truest expression of a people is in its dance and in its music. Bodies never lie.
Many other women have kicked higher, balanced longer, or turned faster. These are poor substitutes for passion.
There is a bit of insanity in dancing that does everybody a great deal of good.
You don't have to know about ballet to enjoy it, all you have to do is look at it.
O, Love's but a dance,
Where Time plays the fiddle!
See the couples advance,::
O, Love's but a dance!
A whisper, a glance,
"Shall we twirl down the middle?"
O, Love's but a dance,
Where Time plays the fiddle!
Dancing is the last word in life. In dancing one draws nearer to oneself.
Dancing is the poetry of the foot.
Dancing: The Highest Intelligence in the Freest Body.
If I could tell you what it meant, there would be no point in dancing it.
No, I can't explain the dance to you; if I could say it I wouldn't have to dance it!
Argentine tango should be danced, not following the rhythm of the music, but against it.
The Dance is a religion and should have its worshippers.
I have discovered the dance. I have discovered the art which has been lost for two thousand years.
Man must speak, then sing, then dance. The speaking is the brain, the thinking man. The singing is the emotion. The dancing is the Dionysian ecstasy which carries away all.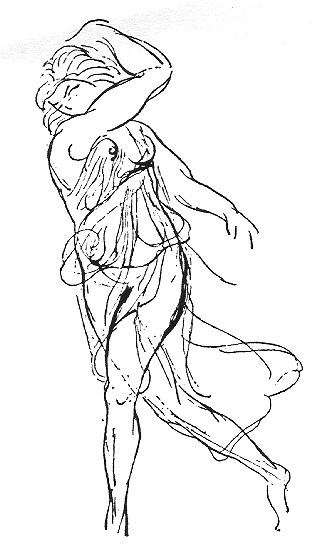 Jean-Paul Lafitte
Isadora Duncan
Drawing, pen,
1909 approximately, France,
Magriel, Paul: Nijinsky, Pavlova, Duncan.
New York, Da Capo Press, 1977, p. 42.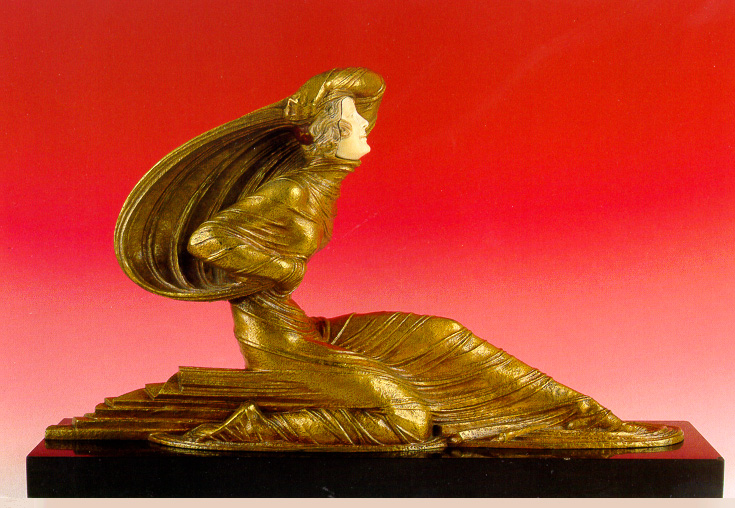 Isadora Duncan
Demêtre Chiparus, (1888-1950),
Anaesthesia, culpture, statuette, bronze patiné and ivory; marble socle,
1920, approximately
41 cm height x 67 cm length,
U.S.A., New York, Shayo Gallery Inspired by Isadora Duncan
Isadora Duncan
Michail Dobrov,
"Isadora Duncan dancing ""Air gai"" from ""Iphigenia in Aulis"" by Gluck", Print, color,
1908, Russia, Moscow,
Bakhrushin State Central Theatrical Museum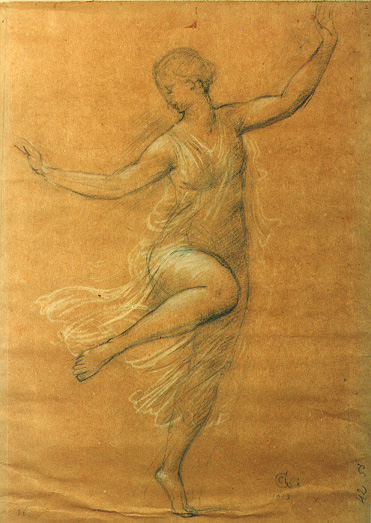 Isadora Duncan
Charles-Louis Geoffroy de Chaume,

Drawing, color,
1909, France, Paris,
collection Madeleine Lytton.