The true, the unique, the eternal subject of a ballet is dancing.
For the ballet to be in the least credible, it is essential to be entirely incredible.
Please send me your last pair of shoes, worn out with dancing as you mentioned in your letter, so that I might have something to press against my heart.
If I can't dance, I don't want to be part of your revolution.
Samuel Goldwyn: What kind of dancing does Martha Graham do? Associate: Modern dancing. Goldwyn: I don't want her then, modern dancing is so old fashioned.
Do not move to the music... let the music move you!
Great dancers are not great because of their technique; they are great because of their passion.
It's what I always wanted to do, to show the laughter, the fun, the joy of dance.
Dance is the hidden language of the soul.
Dancing is just discovery, discovery, discovery.
Movement never lies. It is a barometer telling the state of the soul's weather.
Dance is a song of the body. Either of joy or pain.
Wherever a dancer stands is holy ground.
Dance is communication, and so the great challenge is to speak clearly, beautifully, and with inevitability.
Nothing is more revealing than movement.
Freedom to a dancer means discipline. That is what technique is for: liberation.
The spine is the tree of life. Respect it.
The next time you look into the mirror, just look at the way the ears rest next to the head; look at the way the hairline grows; think of all the little bones in your wrist. It is a miracle. And the dance is a celebration of that miracle.
Practice is a means of inviting the perfection desired.
We look at the dance to impart the sensation of living in an affirmation of life, to energize the spectator into keener awareness of the vigor, the mystery, the humor, the variety, and the wonder of life.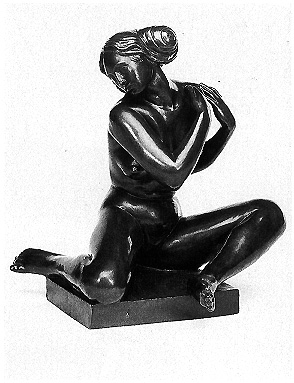 Martha Graham
George Aarons
Sculpture, bronze, rich mid brown patination,
35 cm height
1941, U.K., London, Sotheby's.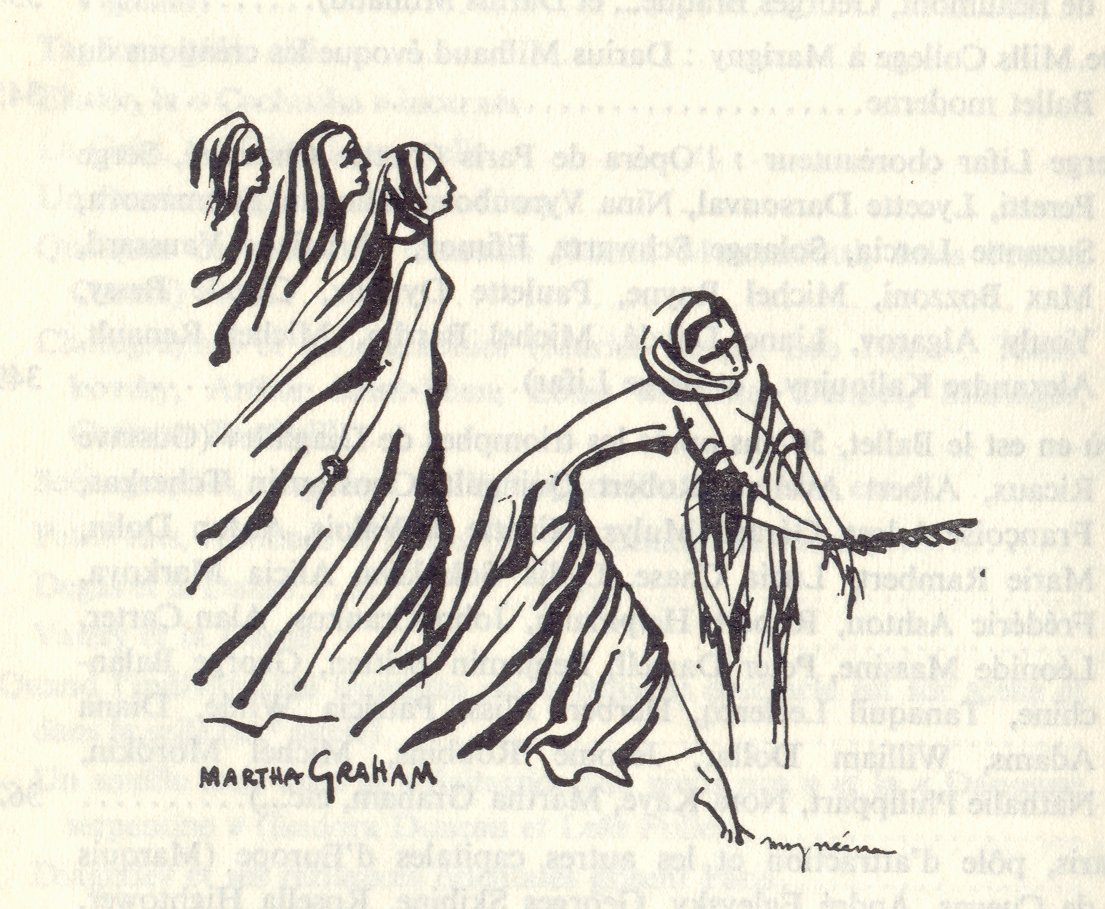 Martha Graham
May Néama,
Print, drawing
6.5 x 7 cm,
"Illustration for the book ""80 récits sur la danse" ,
1969, France modern ballet May Néama
The bridge from dance reality to realism is ritual.
To dance is to live....to live is to dance.
A youth who is unskilled in the dance finds little favour with the women.
Technical perfection is insufficient. It is an orphan without the true soul of the dancer.