Master technique and then forget about it and be natural.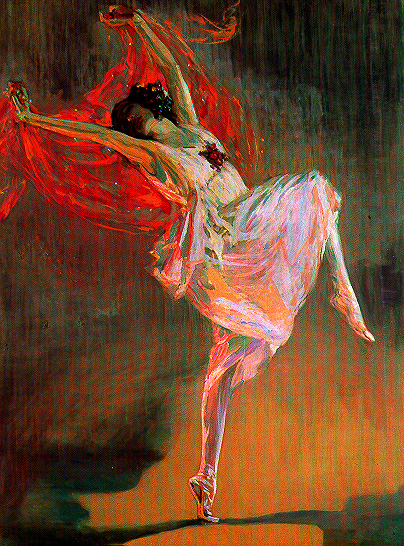 Anna Pavlova
Lavery, Sir John
Painting, oil on canvas, 1910, 198.1 x 144.8 cm,
U.K, Glasgow, Kelvingrove Art Gallery and Museum, 44
Hence it is from the representation of things spoken by means of posture and gesture that the whole of the art of dance has been elaborated.
To sing well and to dance is to be well educated.
True ease in writing comes from art, not chance, As those move easiest who have learned to dance.
And men must walk at least before they dance.
Music begins to atrophy when it parts too far from the dance;... poetry begins to atrophy when it gets too far from music.
A cathedral, a wave of a storm, a dancer's leap, never turn out to be as high as we had hoped.
Ballet is a dance executed by the human soul.